In Search of the Holy Garter
"Here Larry...let me give you a hand," says Terry
"I can do it!", says Larry, as Terry puts her best foot forward.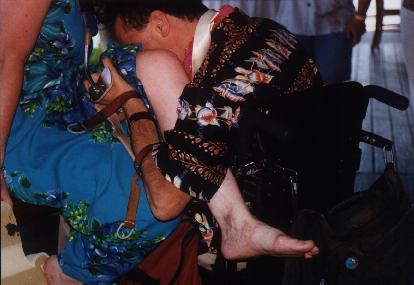 Hawk gave Larry some pointers about retrieving things with your teeth.
Terry goading Larry on with Elvis' scarf.
Going in for the kill!
Getting there...
ALMOST...
...just a little more...
Larry waving his trophy
"Did I do good, huh, huh...did I??" Obiedient Larry awaiting his treat.