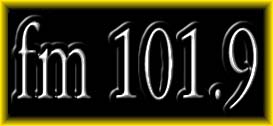 KSCA Conference Room (now legendary)
Fellow Yellow Pages

Here it is! The first major revision in months! I'll be more regular about this. Read the "rules" then go to it -
O.K....heres how it works. This is a list of people from the Yellow Room who have asked to be listed. I went ahead and started from scratch with what everyone sent me, since no one seemed to recognize many of the names I originally listed. (almost) Everybody's name is clickable and will produce a blank e-mail message to them. Also, for your records, if you'd like a hard copy, just print it out and you have everyone's e-mail addresses (and web pages, if provided) on paper. This is not to scare anyone into thinking the Yellow Submarine is sinking - I just thought it would be good to collect everyone's e-mail and/or snail mail address (including shameless plugs of web pages) in one place - 1) because I have always wanted to and 2) ...just in case. So use this list at your own discretion. Bookmark it, because it will be updated as people move, change servers, want more information listed, etc. As You can see all over this page, it is under construction, so it will always be changing. Check your listing - if I made a mistake, let me know immediately, or forever hold your peace.
e-mail me at: lsinger@edm.net



---

The Yellow Room(s)
Theres two, count em, two ways to get your daily Yellow fix:
The Yellow Room 2, at http://www.ffly.com (find the venue titled "Yellow Room 2" after you register)
or
The Yellow Room 3, at http://www.yellowroom.com
---
The Gift Shop
Send someone you love (or hate) virtual flowers and/or cards. They're quick, easy, free, painless, and self-explanatory. No excuses anymore. You can send me your birthdates and i'll put them up.

NEW! Really cool WILMA X-Mas Net-postcards
Internet Greeting Cards
Virtual Flowers Homepage Cards
byte-size greetings C A R D S
Warner Bros. WeB Cards
Yellow Submarine's Internet Greetings Cards (how appropriate)
Greeting Cards by AWESOME CYBER CARDS!

---
Map of Larry's Yellow Pages
To get to the quick and easy map of Yellarry's different Yellow pix, go to: http://www.larrysinger.com/Map.html

---
Our Humble leader:
Nicole Sandler (nicole)
nicole@ksca.com
or, on AOL:
NicoleKSCA@aol.com
Birthdate: November 4

---
Tod Dixon aka Snapper Jackson
snapperjackson@juno.com
PO Box 18598
Long Beach, CA 90807-8598

---
Name: Doug Hill
e-mail: doug.e.hill@juno.com
url: http://members.aol.com/doughskept/radio/aaa

---
BlueRose
hogwild@earthlink.net
or visit us (soon) at:
http://home.earthlink.net/~hogwild
North Hollywood, CA or visit the NEW! Yellow Room at: http://www.yellowroom.com
---

tenter from Maine
Judi Lord
seaglass@ime.net
Birthdate June 17

---

Bruce Geller
akiba@edm.net
Akiba Web Page: http://www.edm.net/~akiba/
---
nina - neen
neen222@aol.com
---
Buddaj
jon vogel
buddaj@graphicpenguin.com
---

Network Handle: Lexicon
E-Mail Address: lexicon@pacent.com
Real Name: Billy Yeh
Astrological Sign: Aquarius
Religion: I don't believe in shameless website plugs :)

---

Rich Sherman
OmegaEvent@aol.com
President, Omega Events Outdoor music festival producers
---
Terry Michaels (tea)
tmichaels@earthlink.net
address: in the coccoon with Larry
---
Allison Saviano
allison@cinenet.com
AND/OR
allison@fattal-collins.com
Birthdate: November 16

---
Jamie Murray
Playa Del Rey
Birthday: November 2
email: machturtle@earthlink.net
Website: http://www.telepath.com/charlie/dmurray.html

---
Chrisa Hickey
email: ChrisaLH@aol.com
web page plug: http://members.aol.com/ChrisaLH

---
Chuck Lewis (ChuckCD)
email: ChuckCD@ix.netcom.com
26592 Strafford
Mission Viejo Ca 92692

---
David A. Epperson
e-mail: DAEpp@aol.com
-or- GR8FULDAE@aol.com
"You don't need a weatherman to know which way the wind blows..."

---
Carol Doughty
email: cdough01@lausd.k12.ca.us

---
Laura Mills
laura@saintmonday.com
E-mail your snail-mail address to request a free Saint Monday sampler tape
bookings/upcoming gigs: 714/549-9305
P.O. Box 26723
Santa Ana, CA 92799
Web page: http://www.saintmonday.com

---
Reptile, Reptila, & Reptoddler
reptile@primenet.com
---
Suzanne Young (suz)
Suzanne_Young@dbcadv.com
---
Derek Anderson
17815 Newhope Street, Suite P
Fountain Valley, CA 92708
derekanderson@southland.net
---
Shaun "Pumpkin Balls" Mason
samason@hsc.usc.edu
818-891-5440
motto: Illigitemi Non Carborundum
---
Diana D.
diana_donaldson@studio.disney.com
Birthday: January 27th

---
Alistair Cookie Monster Esquire
Hunter_Al@lacoe.edu
or
alistaire@earthlink.net

---
Thomas More
e-mail: rdamorr@primenet.com
Birthday: July 17
home page: wwwiz.com
real name: Jochiem Dobinoslawski
no phone: Some things are better done in person
---
david
treehaus@loop.com
---
Refusing To Exhale (RTE) / Scott Sechman
sechman@pacbell.net
---
Ed Arthur
Address: Across the street from Larry & Hawk
invision@edm.net
---
Collector: Tony Gaimari
heenies@aol.com
---
Danny "nudge" Perugino
1317 18th Avenue
Arcadia, CA 91006
nudge@pacbell.net
---
"Zoetrope"
Jeffrey Castel de Oro
jeffrey@rhythm.com
Shameless web page plug: http://www.primenet.com/~jeffcdo/
---
Buddha® Mikey
Shameless web page plug: http://www.angelfire.com/ca/zendo/index.html
button@earthlink.net
---
??????/Ms. T (Shu-Shu Loh)
yun@alumni.caltech.edu
---
kyle
Kyle Laird
1525 Aviation Blvd. #391
Redondo Bch Ca 90278
phony number at work 310-322-3248
klaird@SoCA.com
---
handle YONKO
real name JOHN BALTIC
address BOX 1112
TOPANGA CA 90290
taopagan@earthlink.net
---
Drew Matich
dmatich@pacbell.net
or on AOL at: DrewskiM@aol.com
Birthday: December 8

---
LoriG & Allen (Lori & Allen Gradous)
eaca@edm.net
Shameless web page plug: http://www.edm.net/~eaca
---
Annette Seguin
c/o Chevron Petroleum Technology
P.O. Box 446
La Habra, CA 90633
(310) 694-7574 daytime
ASEG@chevron.com
---
Steph
Stephanie Ann Artavia
P.O. Box 45
Whittier, Ca. 90608
xsartavia@ccvax.fullerton.edu
---
Bettie P.
fishgirl@earthlink.net
---
Dr. Drea
Andi Brown
i'mrighthere@hotmail.com


---
RadioJones
Darrin Navarro
navarro@concentric.net
---
jen (no e-mail address) Jenny Reuter 8351 Clarkdale Dr. Huntington Beach, CA 92646
---
Jerry Lawrence (Air Jer)
jerry.lawrence@mv.unisys.com
or jerryl@mpa15ab.mv.unisys.com
714-380-6470 (daytime work number)
---
Chris Trimm (aka Cetr, Bombs Away)
Motto: "Attempt the Absurd, achieve the impossible"
cetr@pacbell.net
Birthday: December 7
---
Larry Singer (AKA: URLarry Singer, Llama Llarry Singer, Dali Llarry, and (regretfully) Hootie Blowfish)
3722 Haverford
Irvine, CA 92714
Shameless Web Page Plug: http://www.larrysinger.com
lsinger@edm.net
Birthdate: November 5
---
Hawk Singer
3722 Haverford
Irvine, CA 92714
HawkSingr@aol.com
Shameless Web Page Plug: http://www.larrysinger.com/Hawkspage.html
Birthdate: April 7
---
As I said, this page will always be Under Construction!! Any changes, additions, deletions, send to

me at lsinger@edm.net and they will dutifully be taken care of. If you would like to add your name to this list, do so at the previous address. I hope I have not done anything that anyone doesn't want. If so, let me know ASAP! The Pythonathon pix are still up, and you can get to the Melebration & Woodystock photos from there.
To return to the Yellow Wall, click here>
This is the same guestbook and counter from my web page (i.e., they aren't for shit), so use accordingly.
Sign My Guestbook
View My Guestbook

Over Web Counter courtesy of http://www.digits.com/"
>