Yes Folks...through the miracle of modern Web technology, you too can feel as if you are in Larry's lap, as you take a look at these pictures from the Animation Festival, as shot from Larry's POV (and no, Derek...no pictures of girl's butts!) For some reason, I got this annoying line through the top 1/3 of every picture. Processing error!
Thomas thinking to himself, "Is that a cucumber in my pants, or am I happy....Oh, it's a cucumber!"
Ladies and Gentlemen...the Smiling Heads! (Steph and LoriG)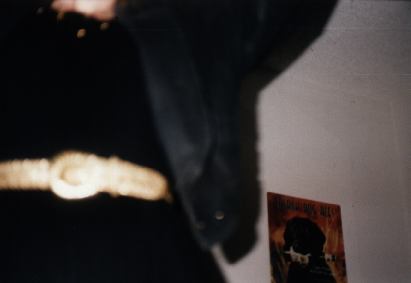 Laura, caught in the act of jumping Larry for taking her picture.
Thomas feeding...is that the Cookie Monster?
Folks...i've got 3 sets of all these pictures. If you want copies...let me know (lsinger@edm.net) and i'll get them to ya.
Also...I have made an audio bootleg of the wonderful performance Laura and John gave us. For a nominal fee (just to cover the cost of the tape and shipping) you can have your very own copy of "St. Monday w/ the Nerd Chorus"! e-me with your request.
For a different perspective, of the party, check out Digital pictures of Larry & Hawk's 1st Annual Animation Fest courtesy of LoriG & Allen.
To the St. Monday Unplugged pix
To return to the Yellow Wall, click here>
This is the same guestbook and counter from my web page (i.e., they aren't for shit), so use accordingly.
Sign My Guestbook
View My Guestbook

Over Web Counter courtesy of http://www.digits.com/